ODL, Inc. (ODL), a leading building products supplier of decorative and clear doorglass and entry treatments, introduces new size options in ZEEL™, the most recent advancement in doorglass frame offerings.
A sleek, versatile frame designed to be stained or painted, ZEEL blends seamlessly into the entry door to allow doorglass to take center stage. The clean, low-profile look offers a stylish alternative to flush glazed doors while providing the benefits of a frame system.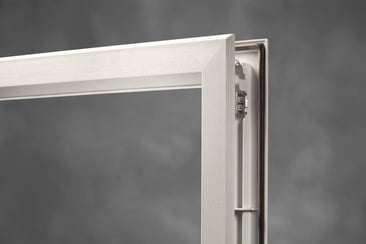 ZEEL is the result of extensive market research conducted by ODL that revealed a gap in the doorglass frame market and a need for a sleeker, more streamlined option. To fill that void, ODL thoughtfully and strategically developed ZEEL, a next generation doorglass frame designed for today's homeowners and building professionals.
In addition to incorporating a flat-profile design overwhelmingly requested by homeowners and builders, ZEEL also boasts several technological advancements including:
An innovative clip system that eliminates the need for unsightly screws and reduces installation time
FiberMate Plus™, ODL's recently developed doorglass frame material and the strongest material from ODL yet, made with a carefully tested proprietary PC/ABS blend to increase durability
The use of Resolve® sealant, a clean thermoset foam seal, to achieve high-quality applications and long-term performance
ZEEL doorglass frames are now available in four new sizes – 22" x 48", 20" x 64", 8" x 80" and 22" x 80" – and can be used in conjunction with most doorglass, including the clear and decorative options offered by ODL. These additions now complete the line with all sizes across Classic, Deco and Blinds-Between-Glass (BBG) Doorglass.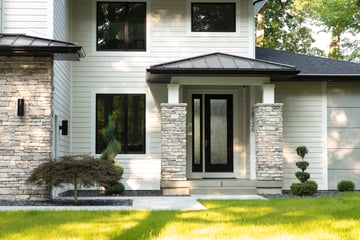 "When we first introduced ZEEL last year, we knew that we wanted to offer the innovative frame system in as many sizes as possible," says Lou Ann Schafer, ODL product manager. "Now, with these four size additions, our lineup is more comprehensive, and contractors can now look to ZEEL – our best doorglass frame to date – to outfit a multitude of projects."
ZEEL is also the first frame collection to feature ODL's proprietary PC/ABS blend for increased durability. It comes untreated so that it can be stained or painted to perfectly match the entry to the home.
For more information about ZEEL doorglass frames, visit zeel.odl.com.