ODL, Inc. (ODL), a leading building products supplier of decorative and clear doorglass and entry treatments, offers Simulated Divided Lights (SDL) in on-trend styles and with clear and textured glass options.
Divided lights have long been used in European and American residential architecture styles. Before modern technology made production of large panes of glass possible, divided light was achieved with several smaller panes of glass installed within a wooden framework. Today, SDL offers the appearance of true divided light but achieves the divided-light look in a more cost-effective way by applying external grilles to panes with a spacer bar between to add dimension.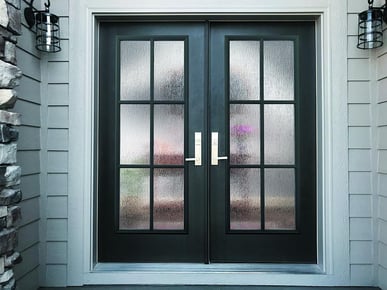 "The SDL look is popular amongst homeowners because of the way it complements so many architectural styles," says Amy Post, national marketing manager for ODL Pro Channel. "With today's advanced manufacturing capabilities, divided lights are no longer necessary to incorporate glass into a front door. SDL styles from ODL are a cost-effective, lower maintenance alternative to true divided light doorglass."


ODL Traditional Style SDL sits in the ODL Evolve®frame, an injection molded frame that creates the frame and grille together rather than applying the grille to the glass and frame separately. As the first doorglass manufacturer to use injection molded frames, ODL is able to easily and accurately produce SDL styles. The process simplifies installation and makes the frame less likely to warp or separate from the glass over time. Evolve frames are affixed to doorglass using a dry foam sealant, which eliminates messy ooze-out common in wet glazes and provides high-quality application. Available in Oak or White, the frame can be painted or stained any color to match homeowner design preferences. It is available for all SDL configurations, including a frame for the latest 22x64" 6-light configuration, introduced in 2019.

Traditional Style SDL is offered in a variety of light configurations in both clear and textured options that offer varying levels of privacy. Rain resembles the look of a downpour running down a glass surface with an asymmetric, playful design that offers high privacy levels. Baroque offers a more moderate level of privacy through a flowing design and soothing, organic patterns.

SDL styles from ODL are thoughtfully designed to complement a range of architectural trends by providing a classic divided light look with modern manufacturing practices that benefit homeowners though efficiency, cost-savings and simplified installation and maintenance. All configurations are available in energy efficient Low-E doorglass, which helps meet ENERGY STAR®requirements when used with an ENERGY STAR qualified door or sidelight.