ODL, Inc. (ODL), a leading building products supplier of decorative and clear door glass and entry treatments, introduces the Enclosed Blinds Color Collection.
A continued innovation in the door glass blinds industry, the Enclosed Blinds Color Collection combines blinds-in-glass technology with ODL's attention to style and design. The four colors in the collection – Espresso, Sand, Slate Gray and Silver Moon – were selected to coordinate with today's home décor styles and trends.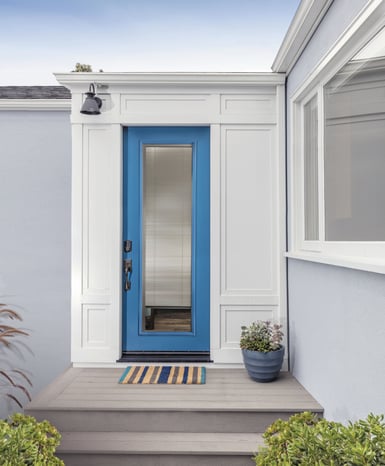 Light and privacy levels are easy to control with the Enclosed Blinds Color Collection. The single operatormechanism allows users to raise, lower and tilt blinds in one movement. This innovative design results in stacked blinds that take up only a small space at the top of the door glass when fully opened. Additional privacy channels eliminate light gaps, shadows and sunlight glare.
"We are excited to introduce the four new colors in our Enclosed Blinds Color Collection," says Scot Harder, vice president of sales and marketing for the ODL Pro Channel. "These colors allow us the opportunity to serve style-conscious homeowners who prefer entry door blinds that are beyond the traditional white or tan."
Plus, the Enclosed Blinds Color Collection is low maintenance for the homeowner. Since blinds are enclosed between two panels of glass there's never a need to dust, decreasing allergens or worry about bent or tangled blinds. Because the Collection does not have dangling cords, it has received two certifications: WCMA's "Certified Best for Kids" designation and the Parents for Window Blind Safety (PWBS) Seal of Approval. Both organizations strongly urge parents to use window coverings without accessible cords in homes with children.
The Collection is available in six popular door glass sizes, and in White or Oak ODL Evolve® frames that provide superior rigidity and eliminate bothersome squeeze out, and reduce scalloping, corner flare and warping. It is made with Low-E+doorglass that, when used with ENERGY STAR®qualified doors, can increase the energy efficiency of homes.
The Enclosed Blinds Color Collection is backed by a 20-year warranty on blinds, glass seal and operator for long-term performance. For more information, visit
ODL.com
.