ODL, Inc. (ODL), a leading building products supplier of decorative and clear door glass and entry treatments, has announced that Andrew Arnsman has been promoted to Eastern Regional Sales Manager for ODL Pro Channel.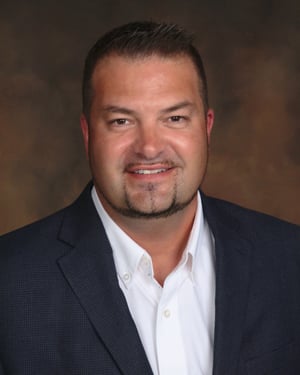 "Andy has been part of the ODL team for 12 years, and has filled several different roles in that time," said Scot Harder, vice president of sales and marketing for the ODL Pro Channel. "He's had great success building key customer relationships and increasing sales. We look forward to continuing to work with him in his new leadership position, and to his continued success in helping grow ODL."
During his tenure with ODL, Arnsman has performed various roles including an assignment in China. Most recently he was Territory Sales Manager in the Midwest Territory. In this new position, Arnsman will be responsible for all sales east of the Mississippi River, including the territories of three ODL sales representatives and multiple manufacturing rep groups.
Before joining the ODL team in 2002, Arnsman was Senior Buyer for Motorola Mobility. He is a graduate of The Eli Broad College of Business – Michigan State University.
Arnsman will be based in the Zeeland, Michigan area.