ODL, Inc. (ODL), a leading building products supplier of decorative and clear doorglass and entry treatments, is excited to announce new textured glass offerings in Simulated Divided Lights (SDLs).
SDL is able to mimic the appearance of true divided light doorglass in a cost-effective way by applying external grilles to panes with a spacer bar in between to add dimension. With the addition of these new textures — Blanca, Chinchilla, Micro-Granite and Streamed — ODL's SDL offerings complement a range of architectural trends and add an attractive design element to doors in an array of privacy levels.
The new glass offerings in SDL include the following textures:
Blanca has a frosted, slightly stippled surface and offers a high level of privacy and an understated backdrop
Chinchilla features fine lines and an organic, fur-like texture that creates a striking wave pattern when seen from afar
Micro-Granite offers a high level of privacy, blending unique textures and patterns to create a surface that resembles small textured polished pebbles
Streamed, as its name implies, is a vertical pattern with a strong ribbed texture that creates the illusion of an organic flow of water in entryways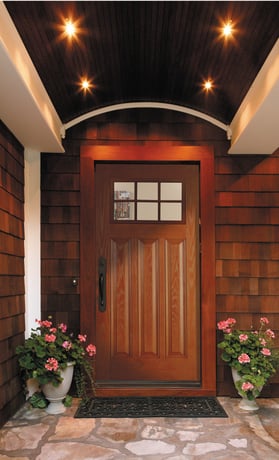 "SDL styles from ODL are a cost-effective, lower-maintenance alternative to true divided light doorglass," says Amy Post, national marketing manager for ODL Pro Channel. "The SDL lookis popular amongst homeowners because of the way it complements so many architectural styles. We are excited to offer our clients an expanded selection to fit any home's style."

All SDL configurations are available in energy-efficient, Low-E doorglass, which helps meet ENERGY STAR® requirements when used with an ENERGY STAR qualified door or sidelight. SDL is available in Clear and a wide variety of textured glass options.

For more information about SDL styles, and detailed product sizes, visit odl.com.