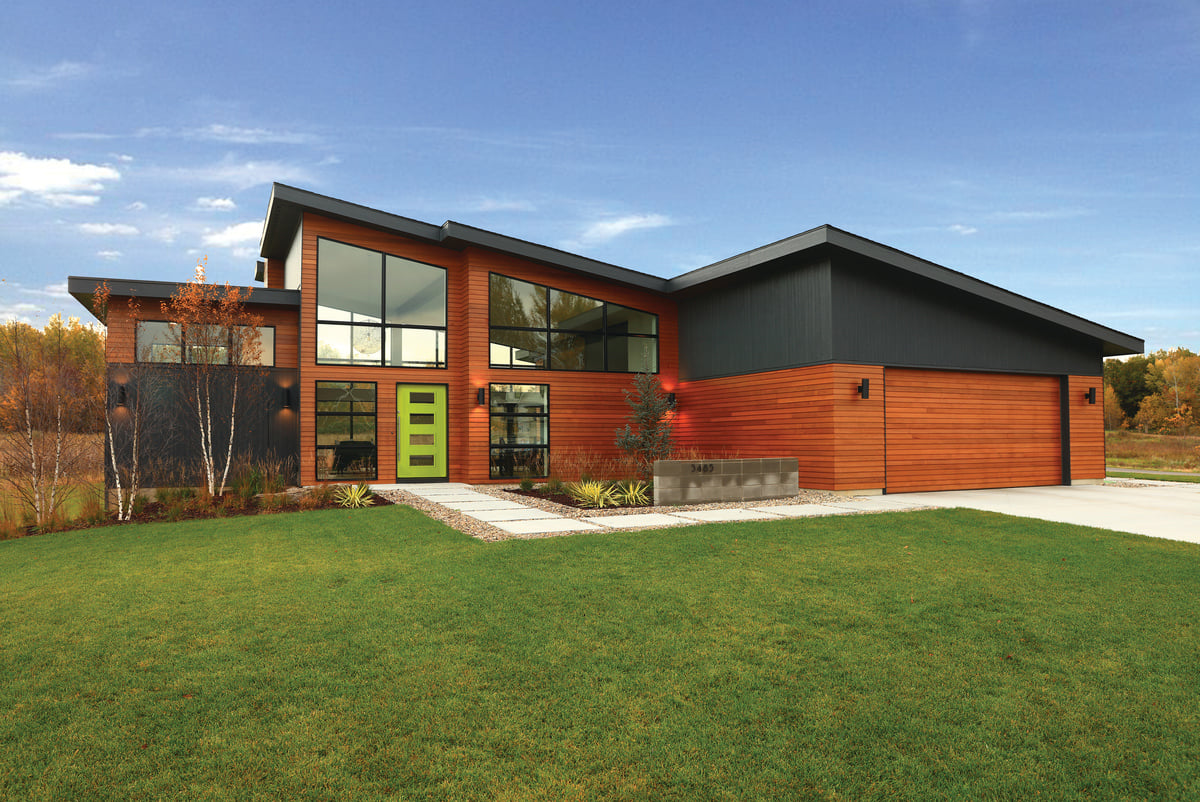 In many ways, the mid-century modern style has shaped how we define American residential architecture. Though European architects first used elements of the style in the early 20th century, American architects didn't hesitate to make it their own. Thus, in a roundabout way, it became one of the first uniquely American home styles. The earliest designs in the 1910s were followed by a popular resurgence in post-war, 1950s America when the economy and housing market were strong, tastes were diverse and minds were open to new ideas.
When we think mid-century modern, the movement's early architects like Frank Lloyd Wright and Rudolph M. Schindler come to mind for their famed Fallingwater and Lovell Beach House, respectively. Each of these homes embodies the characteristics that have come to define mid-century modern: clean, horizontal lines, integration of nature, elevation changes, geometric detail and minimalism.
Let's take a closer look at where the style originated and how its features made it one of the most significant home design trends in American history.
Mid-Century Beginnings
The end of World War II in 1945 signified the end of a period of rationing, frugality and discretion. No longer burdened by war and the emotional strain it put on families, nor the financial burden it put on the country, America was trying to get back to a sense of normalcy while enjoying a newfound sense of freedom. Architects and designers used this freedom to alter the way we thought of housing and create a "new normal," inspired by the designs of Wright and Schindler roughly 15 years earlier.
They omitted the stuffy, unnecessarily ornate materials and décor Americans had been accustomed to before the war and instead favored simplicity. Gone were the days of elaborate façades and furnishings.
New homes were built with a contemporary, functional aesthetic for both the exterior and interior designs, including furniture. That aesthetic was conveyed through minimalism — with clean lines and angular features that didn't require embellishments to be visually appealing. American families found comfort in the purposeful and unassuming nature of these new home styles. They settled into their "new normals" in long, flat, prairie-style homes and split-levels with staggered elevations designed for function.
Impacts on Doors and Windows
Where in decades past, the majority of American homes featured divided-light windows and door lights reminiscent of colonial home design, the mid-century modern movement opened new doors (pun intended) for more diversity.
Prairie homes were built long and flat to complement the flat Midwestern landscape where the style originated. The heavy use of horizontal lines led to the introduction of prairie-grid windows and doorglass to the market. This style took on divided light in a nontraditional way, with small square panes in the corners, long lights along the top, bottom and sides, and a single, large pane in the center.
Split-level homes, on the other hand, played on the movement's inclination toward multiple elevations. These homes' entrances are positioned in the center of upstairs and downstairs levels, the latter of which appears partially underground, so its windows are practically on ground level. The primary living space is on the upper level and often features either one large, single-paned window or a series of tall windows side-by-side. Although divided-light windows are still sometimes used in this home style, the larger panes better complement the simplified, clean look that characterizes mid-century modern.
Doorglass and window companies took notice of these trends and adjusted their product offerings. Today, our Spotlights® doorglass and ZEEL™ doorglass frame are great options for homeowners who want a mid-century modern look. Spotlights doorglass features strategically-placed, elongated door lights to complement the home's horizontal lines while maintaining the mid-century air of simplicity. ZEEL is a minimalistic, flat-profile frame that offers durability while allowing other design elements to take center stage.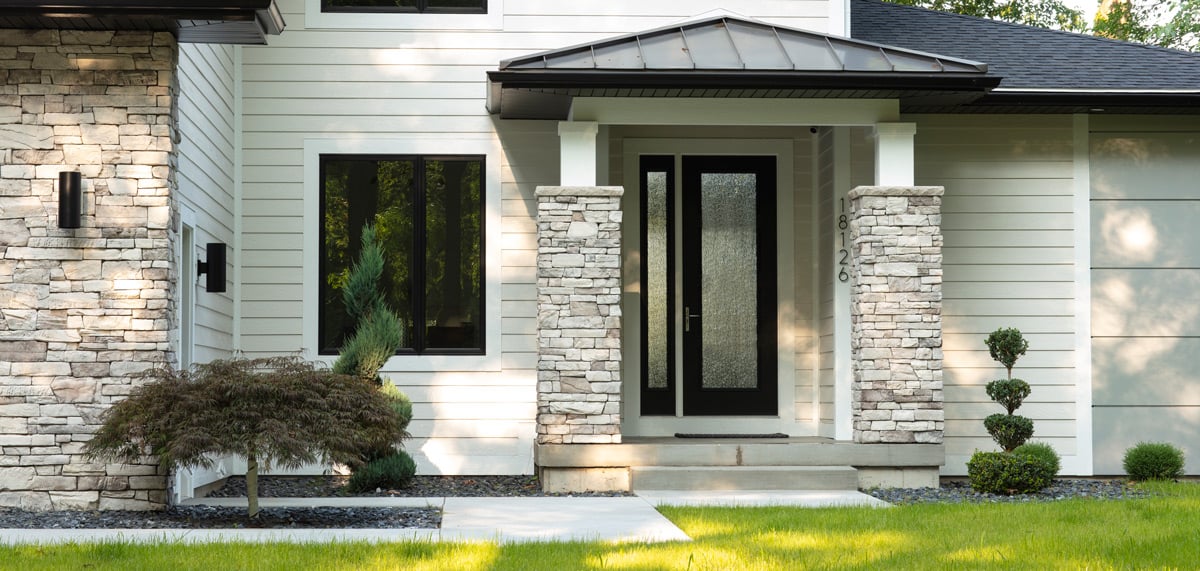 Mid-Century Today
The impact of the mid-century modern movement has proven to be timeless — some of our "21st century modern" home styles feature many of the characteristics that made the mid-century modern style so widely popular in its heyday. Contemporary design has ousted ornate looks, and seemingly for the long-term.
As doorglass manufacturers, we see the lasting appeal of mid-century modern through customer demand for simplified frames and geometric doorglass designs today. As homeowners, you've channeled mid-century modern if you've ever installed built-in shelving or seating, or ever made a design decision based on how it would complement the linear elements of your home.
We recognize that a lot of homeowners, even those who aren't living in a prairie-style or split-level home, value many of the same elements that gave rise to the mid-century modern movement decades ago. Topping the list: function and simplicity. We're proud to offer products that also demonstrate these values.
To learn more about doorglass options from ODL, please visit odl.com.