When people think about home design updates, they usually go straight to interior design and forget how important the exterior is. Yet, the exterior of your home will inform the opinions of guests when they arrive and can severely impact the perceived, and eventually literal, value of your home.

These are some of the best exterior design projects that will add beauty and value to your home.
An Outdoor Fire Pit
Although outdoor fire pits may not seem like a large pull, they create an activity space in your backyard that you can use at any time. Areas like fire pits with a central seating area, and room for activities, are fantastic for property value because they allow shoppers to envision what their lives would be like if they were there.
The average fire pit can cost a couple of hundred dollars, even less if you're doing it completely DIY, and can recoup at least 78% of the value you put into them. This number, of course, varies depending on how high the quality of the items is and on how much property you have around the fire pit.
Ways to Block the Rays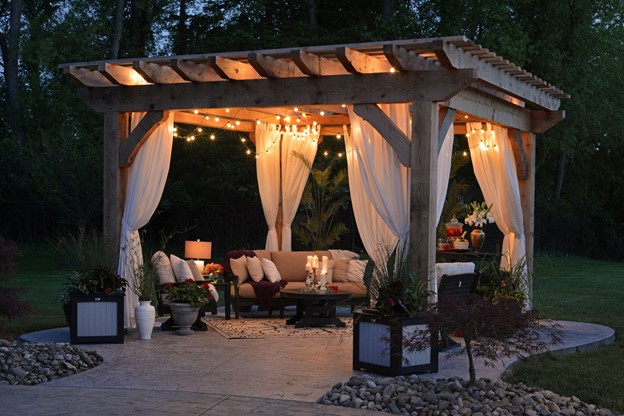 Summers are getting hotter every year, and because of that, many people are starting to realize that they're spending less time outside. Also, because of the heat and the risk of sunburns and other skin diseases, many are trying to find ways to enjoy their yard without the risk.
One of the best ways to offer this to potential buyers is a pergola.
Recent new pergola design ideas have brought these structures back into popularity. These structures allow for as much outside time as you could want while ensuring the sun isn't beating down on you. Pergolas are nice because they allow for airflow and let you see the sky and feel outside without staying inside. To make this space seem even more welcoming to guests, you can grow citronella or basil around the pergola to keep bugs at bay and allow for year-round enjoyment.

New Exterior Doors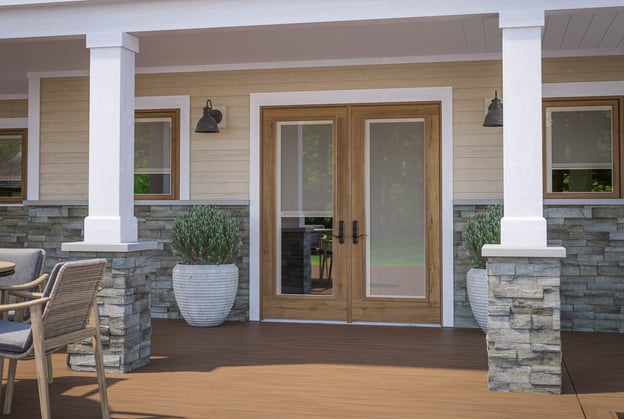 The exterior doors of your home can make a huge difference in how the property is perceived. There has to be a good balance between pleasing design and sturdiness to allow those considering your home to find it a good door. These doors have to keep out the weather, protecting your energy bills, but they're also the first thing most guests interact with when they get to your property.
A top style many homeowners are going for is back doors that have blinds built into them or other key details that are often thought of as more luxurious. These allow privacy with minimal effort and ensure that you don't have to tangle with dusty blinds every time you want to go outside.
Good exterior doors for the backyard should blur the line between what's outside and what's inside. If you can help potential buyers see the utility in this, you can inspire them to buy the home for a higher price than it's valued at.

Updated Roofing and Siding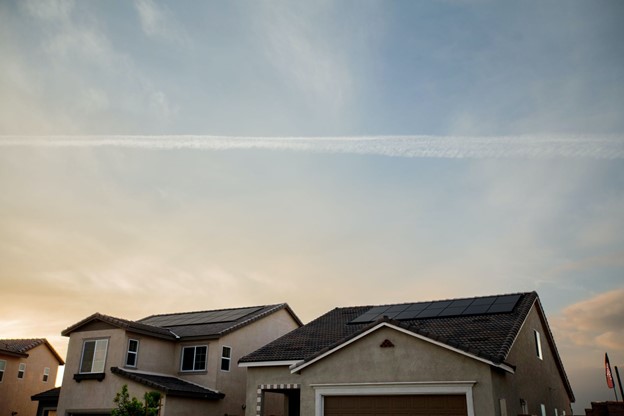 Why would any buyer want a home with siding that's on its last legs? Why would they want a home that has an old roof? Not only are these areas have to be up to date for safety, but they can also be updated for aesthetic purposes. Beautiful terracotta roof tiles can change the look of an entire home, while steel lap siding can ensure the homestays in good condition for longer. Take the time, and put in the effort to create a home that people would be excited to walk through and even more excited to purchase.
Sturdy Support for the Outdoors
Although a lot of the exterior should be detailed for aesthetic purposes: most of it has to be ideal for the structural support and survival of the house. A beautiful home could still be a safety concern. Ensure that the windows are weatherproof and support like porch posts can carry the weight they need to.
People want to buy homes that they'll be able to live in for years on end; if you can't offer that, you might be holding yourself and your value back. Powerwash the exterior to clean it, ensure every surface is safe, and that an inspector who goes through the home will find few surprises.
Your Home's Exterior Is Worth More Than You Think
Many undervalue what the exterior of their home is worth: this lowers its value further. Putting in work to update areas of your lawn, setting activity spots like a fire pit or a pergola, and updating your home so that it's sturdier can ensure a far higher selling price. Most of these options don't take a lot of time and work, so don't be afraid to take on a DIY project and help boost your home's value!
Max Shafer is a contributor to the Innovative Building Materials blog. He is a content writer for the construction and home improvement industries with an interest in landscaping, outdoor remodeling, and interior design. Max is focused on educating homeowners, contractors, and architects on innovative materials and methods of construction that increase property value, improve sustainability, and create a warm and welcoming ambiance.