The front door of your home is an opportunity for you to express your style as a homeowner and give visitors a great first impression. There are many different styles and designs of front doors that you can pick from in order to create a front entryway that stands out and looks great.
Aside from adding interest and value to your home, a stylish front door can reflect your personality and add to the overall architectural aesthetic of the home. It can be almost a "sneak peek" of what visitors can expect to see inside when they enter the house, or add to the exterior design of the home. Here are a few of the different door styles you can choose from when finishing your entryway.
1. Modern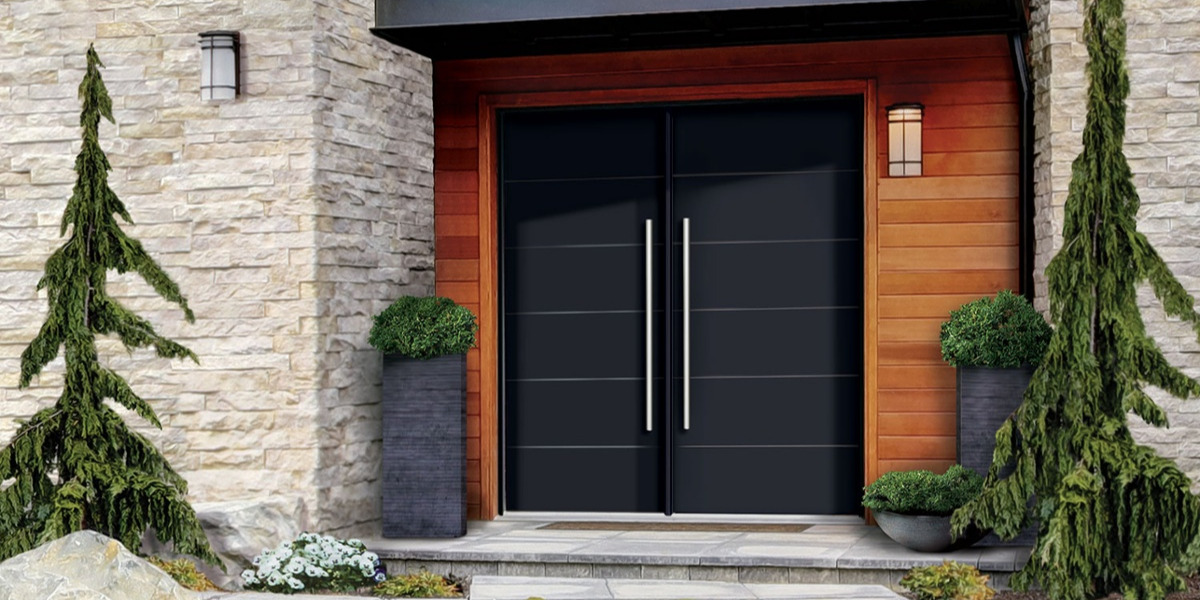 Modern styles are all about clean lines and bold statements. Modern doors often use elegant silhouettes and minimal decorative detail to create a contemporary look that matches the aesthetic of many modern homes. These doors might also use sidelights and panels to add more unique lines to the home and make the entryway look larger than the standard door size. These doors can come in a wide array of colors and materials, although colors like white, black, and gray are most common.
2. Ornate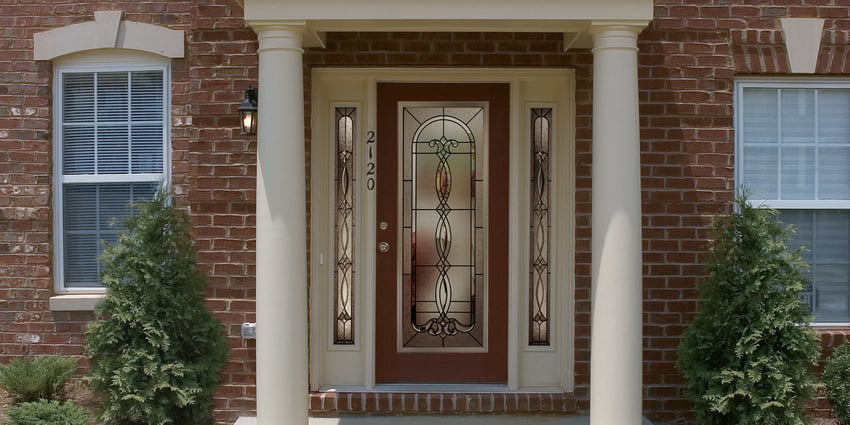 On the other end of the spectrum from modern minimalist doors is the ornate door. These doors can be found in home designs like the Victorian home. These front doors often are made of natural wood without any additional color and feature intricate designs and details. This could include wood carvings or multiple panels and indents to create an opulent front door. The glass in these doors can also be ornate, such as textured glass, colored glass, or even stained glass.
3. Craftsman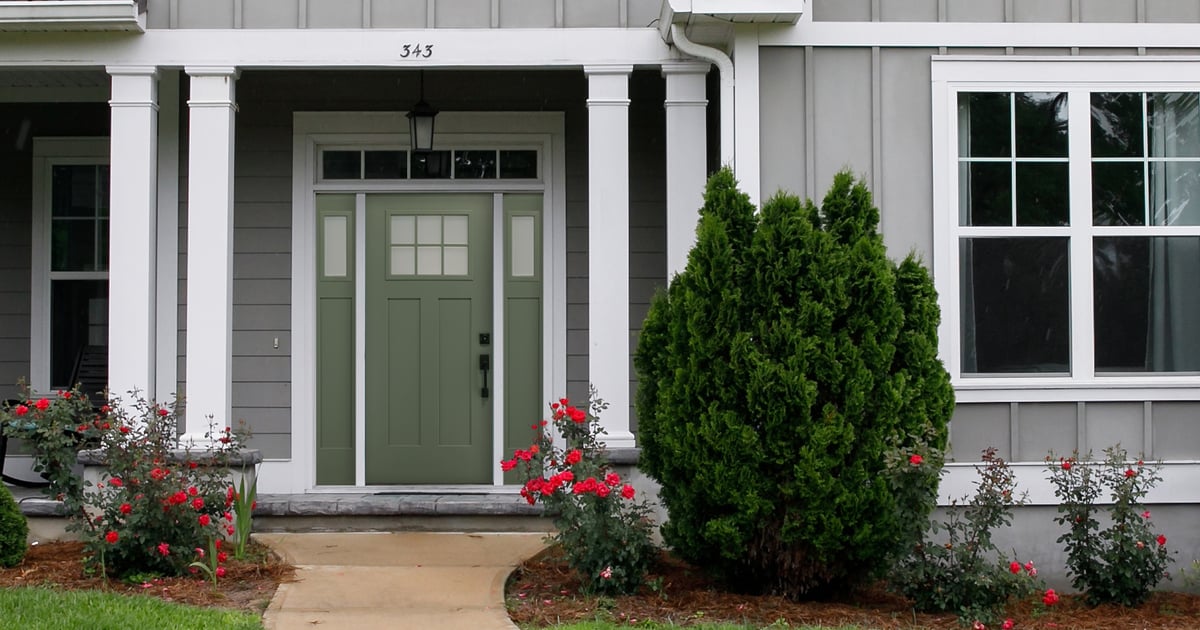 Craftsman homes are one of the most discernible styles of home architecture. One of the features of a Craftsman home is the unique-looking front door, which features a large section of wood paneling taking up the bottom 2/3rds of the door and a smaller sized glass insert at the top of the door. These doors help increase privacy by placing the glass slightly higher than the eye line, but still allow natural light to enter your entryway. As one of the more classic door styles, the Craftsman front door is increasing in popularity, even in homes that aren't a traditional Craftsman design.
4. Farmhouse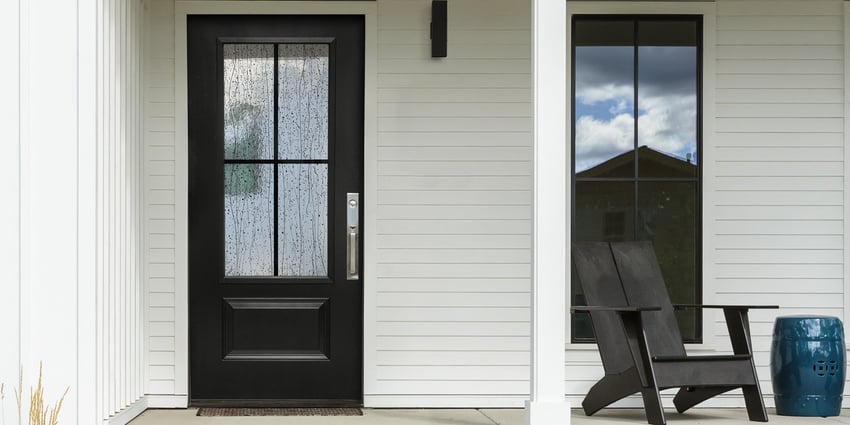 The modern farmhouse architectural style has been very popular in home design. This style focuses on simplicity and natural materials, including in front door design. Some farmhouse front doors come in a double front door style, which allows for more natural light and rustic charm. Even single front doors in the farmhouse style will reflect the down-to-earth sense of the farmhouse design. These doors will lack the sophistication of modern doors but still emphasize elegance.
5. Etched Glass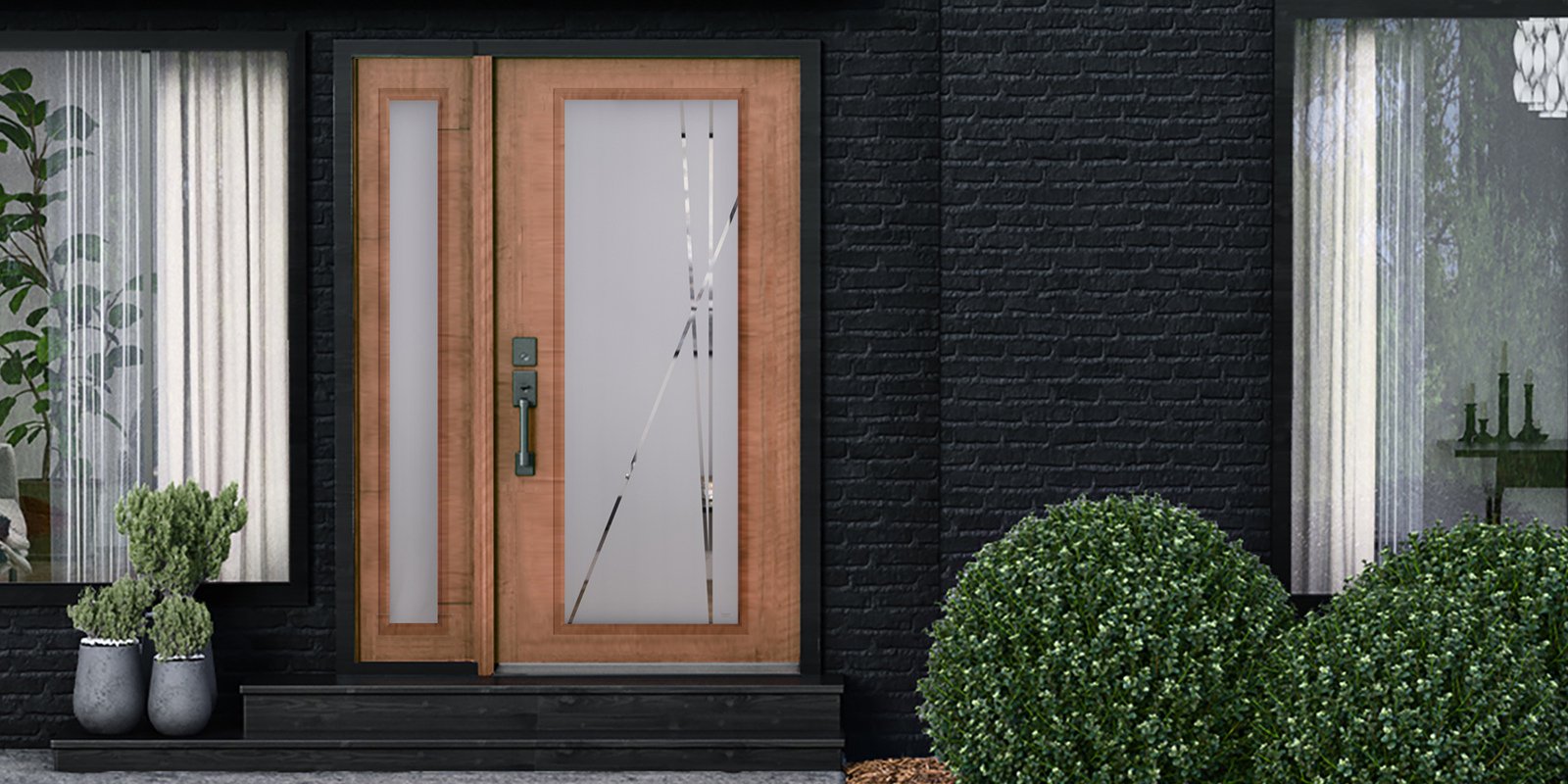 Sometimes the front door of your home is less about the door style and more about the glass pattern. Etched glass doors will be more glass than door, with large glass pieces that take up the majority of the frame. However, the glass inside the door will be etched with a pattern that makes the glass opaque. This provides homeowners with the most natural light possible while still preserving privacy. The door around the etched glass can be painted in any color to help emphasize the glass pattern and design.
6. Arched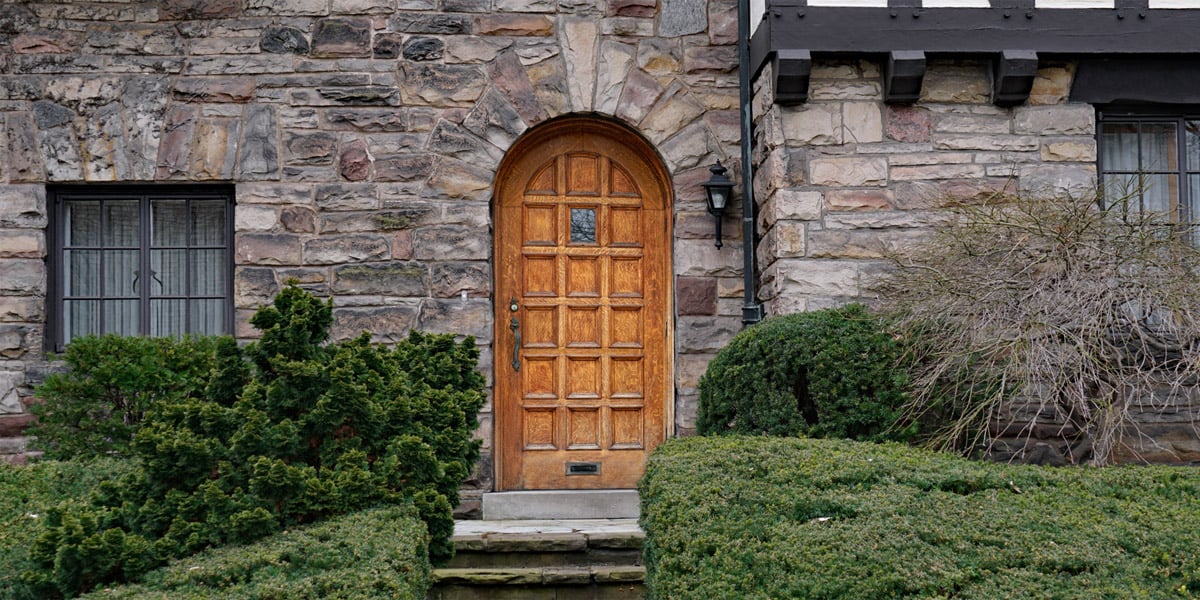 If you want a front door that is really unique, you might want to consider an arched doorway. This doorway is the epitome of a statement piece. Arched doors can be either double doors or single doors, but they give a stately appearance to your front entryway and can fit into most home architectural styles. However, these doors do require a high level of customization. If you like the look of an arched door but can't renovate your doorway to fit the frame, you can consider using a round or arched transom to create a similar look.
Discover Your Doorglass Style at ODL
No matter what style of front door you end up selecting to use in your home, adding glass has benefits across the board. Doorglass allows homeowners to get more natural light in your home and further develop the design of your front entryway.
At ODL, we offer a wide range of beautiful and detailed decorative and classic doorglass options. We have styles and designs that can fit into any type of front door and help accent the interior and exterior architecture of your home. To learn more, check out our decorative glass options and explore the designs today to see what will be the best fit for your personal style and taste.